Getting to Strasbourg
Strasbourg may easily be reached via the motorway network, by plane or by train.
By plane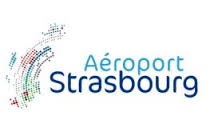 Strasbourg-Entzheim International Airport

Strasbourg-Entzheim airport is located 10 km from Strasbourg's city centre.
• Coming from the motorway/parking lots:: Four parking lots are available for drivers who are coming from the A35 motorway.
• Taxi drivers can take you to the city-centre until 11 pm (when the last plane lands).
• Shuttles: SNCF shuttle trains run between the airport and the Strasbourg train station (in the city centre) four times per hour; the shuttle reaches the train station in 9 minutes. For more information call 0800 77 98 67 (toll-free number) or visit the website: regional trains

Contact:
Strasbourg-Entzheim International Airport
Route de Strasbourg
67960 ENTZHEIM
Tél 03 88 64 67 67 - Fax 03 88 68 82 12
E-mail : information@strasbourg.aeroport.fr - Internet: aéroport international Strasbourg

Other nearby airports
• Bâle-Mulhouse Airport (130 km from Strasbourg) .Tel. : 03 89 90 31 11. Fax : 03 89 90 25 77. Website Euroairport Bâle-Mulhouse
• Strasbourg may also be reached via Frankfurt International Airport; bus shuttles run from Frankfurt Airport to Strasbourg.
By car

Whether you are coming from the north (Paris, Bruxelles, Lille, Cologne etc) or from the south (Colmar, Mulhouse, Besançon etc), the A35 takes you to the heart of the city. Take the exit «Porte de Schirmeck» (junction 4). The "Relais-Tram" parking lots allow you to park your vehicle near a tramway station and to get to the city centre in a few minutes. The parking price for a day includes a tramway return ticket for all the driver and up to 7 occupants of the vehicle. The "Relais-Tram" parking lots are open from Monday to Saturday, from 7 a.m. to 8 p.m. (Be careful: the maximum parking time is one day). Outside opening hours, parking is free of charge. On the motorway, if you are coming from the south, take the "Baggersee" (junction 5) or "Porte de Schirmeck-Montagne Verte-Elsau" (junction 4) exits for easy access to a "Relais-Tram" parking lot. If you are coming from the north, take the "Wacken" exit (junction 1)..
By train

Strasbourg train station

Strasbourg's train station is located in the heart of the city. It is linked by TGV –high speed train- to most of the biggest largest cities in France and close Germany nearby areas/regions of Germany. Paris, for instance, can be reached in approximately two hours, with about 16 return trips daily.

Contact:
SNCF Strasbourg train station
Phone from France : 3635 – Phone from abroad : +33 (0) 8 92 35 35 35
Website: Strasbourg train station

The city centre is accessible from the train station by CTS public transport (trams and buses)
Getting around Strasbourg
Public transport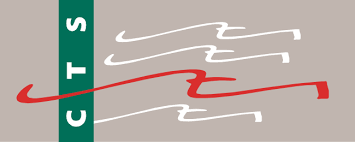 Even the most remote districts of Strasbourg can be reached by bus or by tram. For more information, refer to maps and timetables of the CTS (Strasbourg transport company).


Other means of transport

It is also possible to rent a bike in order to cycle around Strasbourg, as the city has numerous bicycle paths. The city centre and tourist sites are easily accessible on foot. The university is located near the city's historic centre. We advise you not to take your car inside into the city-centre because parking spaces are hard to find and prices are high. Guarded car parks are strategically located in the inner suburbs or right next to the city-centre. From there, you can use public transports to reach the heart of the city.

Guarded parking lots are available at several strategical locations in the close suburbs or at the doors of the city center and are accessible by public transport